Camp Shadow Pines was founded by the late philanthropist, Grant Malouf and his wife Shireen Malouf Stuart, it is a not for profit (501 C-3) corporation operated by Concern, Inc. Mr. Malouf was very active in many Christian activities and dreamed of a ministry through which he might serve the Lord. He loved children and had a special heart for the handicapped and disadvantaged. After years of planning and searching, he was finally able to lease a 50-acre site from the U.S. Forest Service. The long-abandoned property had formerly been used as a job corps center.
Grant, Shireen, and family set about the awesome task of restoring the property and remodeling the buildings. The facility was finally opened in 1982. His vision of seeing hundreds of happy children laughing and playing was finally realized. Only four years later, in 1986, Grant Malouf passed away. His family, who now have the same vision, picked up the torch and carried on.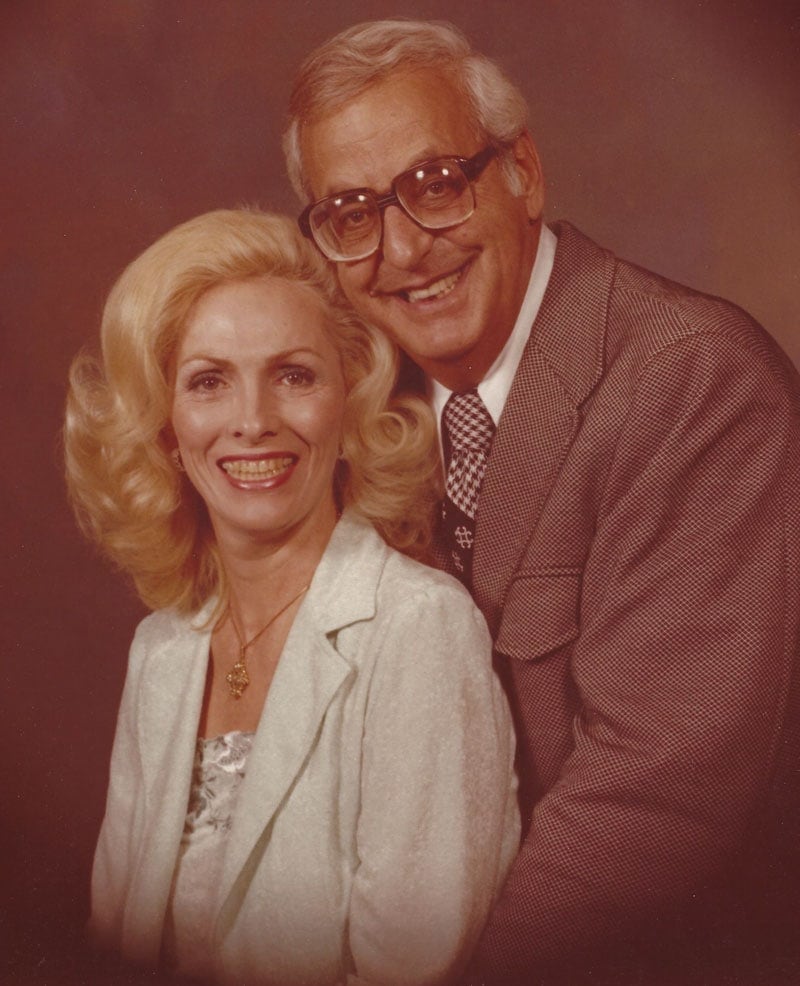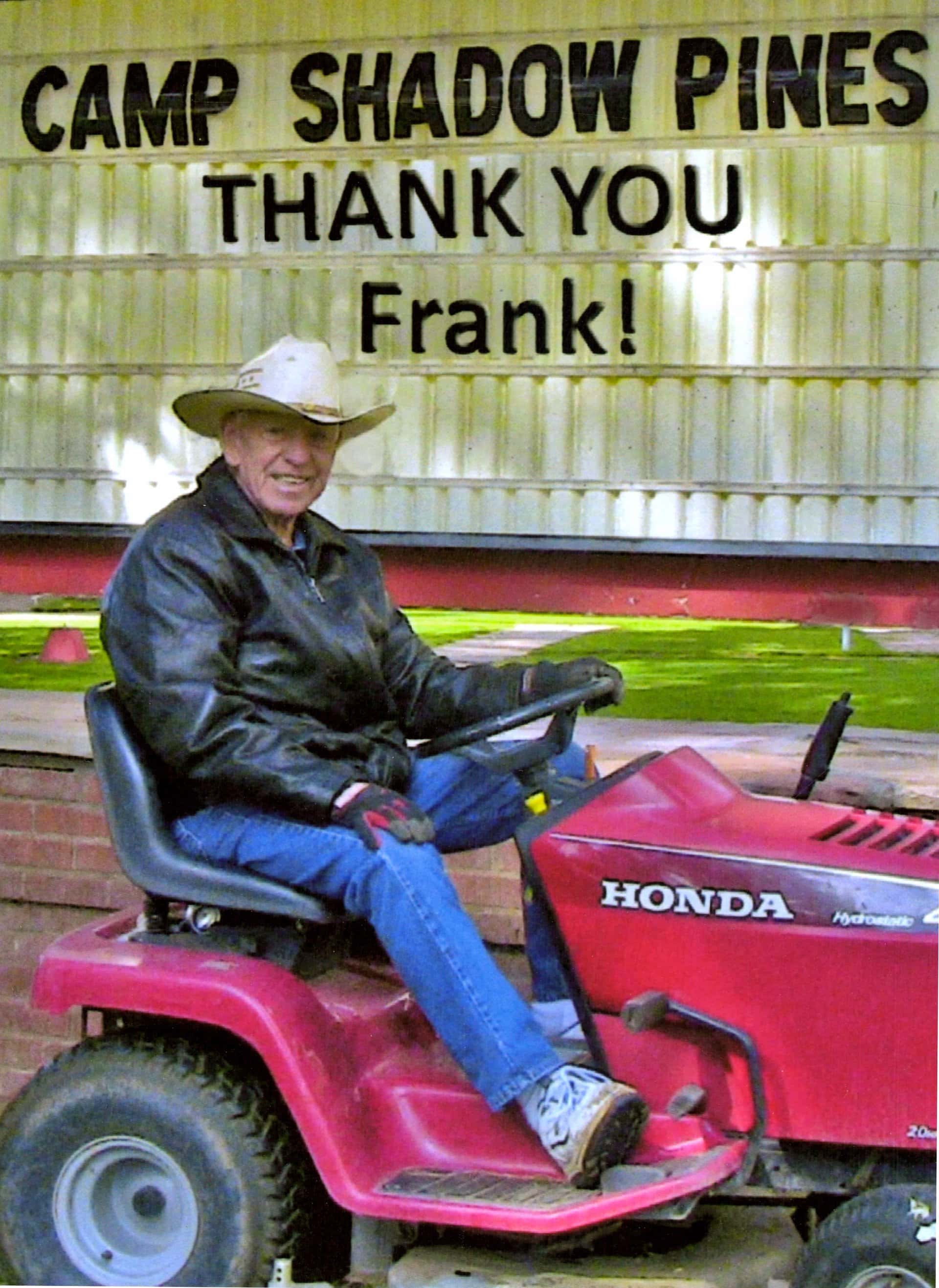 Without Frank we would
not have footballl fields!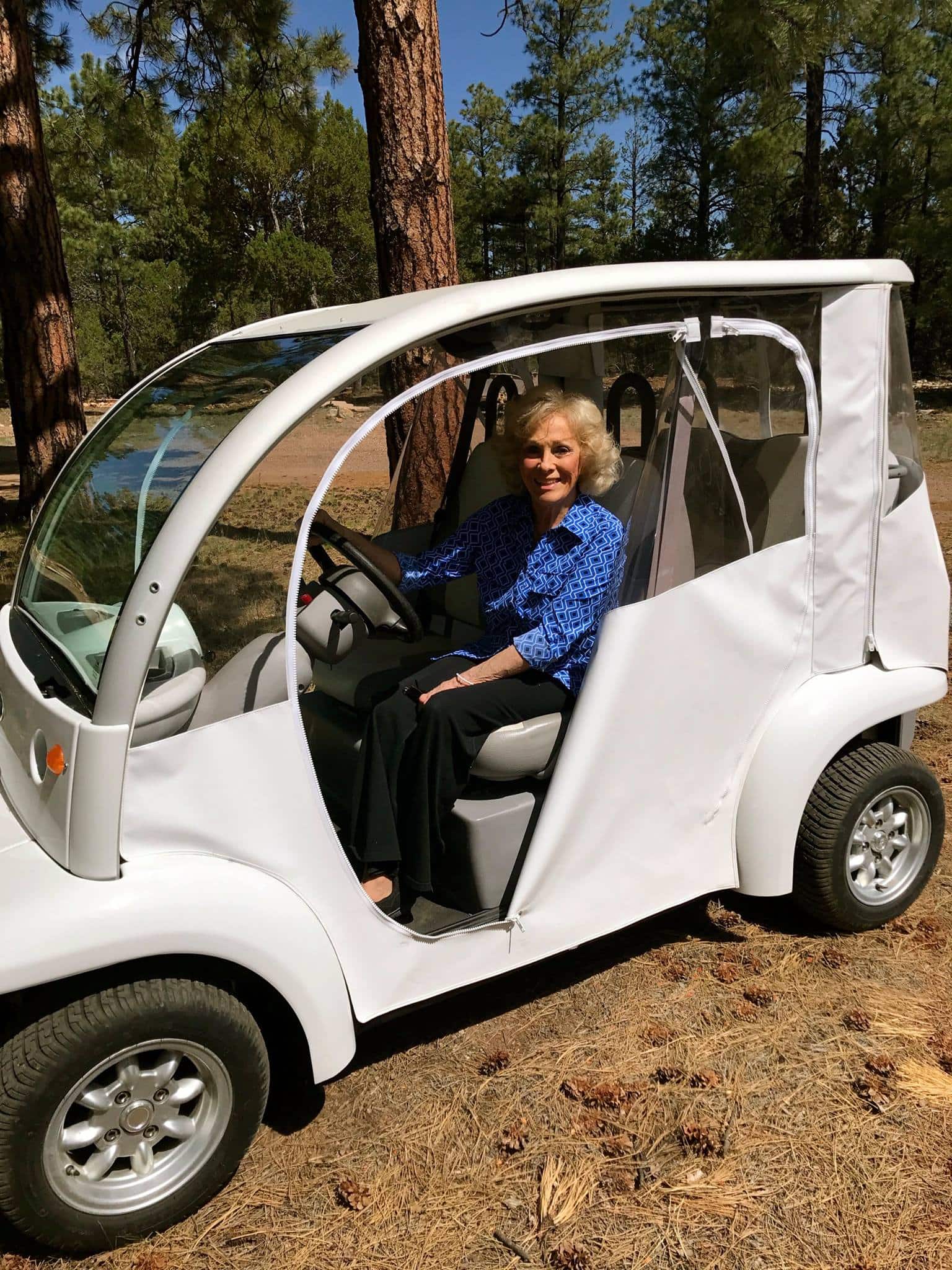 In 1993 Shireen married Frank Stuart, a prominent business man who shared the family's desire to maintain and improve the camp. He worked endless hours for many years to create 2 regulation  football fields and beautify the campus. Frank passed  away in 2016. The family continues to operate and improve the facility. Over the years, the camp has constantly been improved, expanded, and has tripled in capacity. The facility is 90% accessible by wheelchairs. Over 7,000 persons attend Camp Shadow Pines annually.
Many of the staff members at Camp Shadow Pines have faithfully served our guests for over twenty years. They are noted for "going the extra mile" to ensure every camper has a wonderful mountain top experience. We are committed to being the faithful stewards of the land and facilities that our lease agreement allows us to use. In cooperation with the U.S. Forest Service, we assist in preserving the trees, aid the U.S Game and Fish with wild life protection, work with local ranchers to insure water access, repair roads and trails, and much more.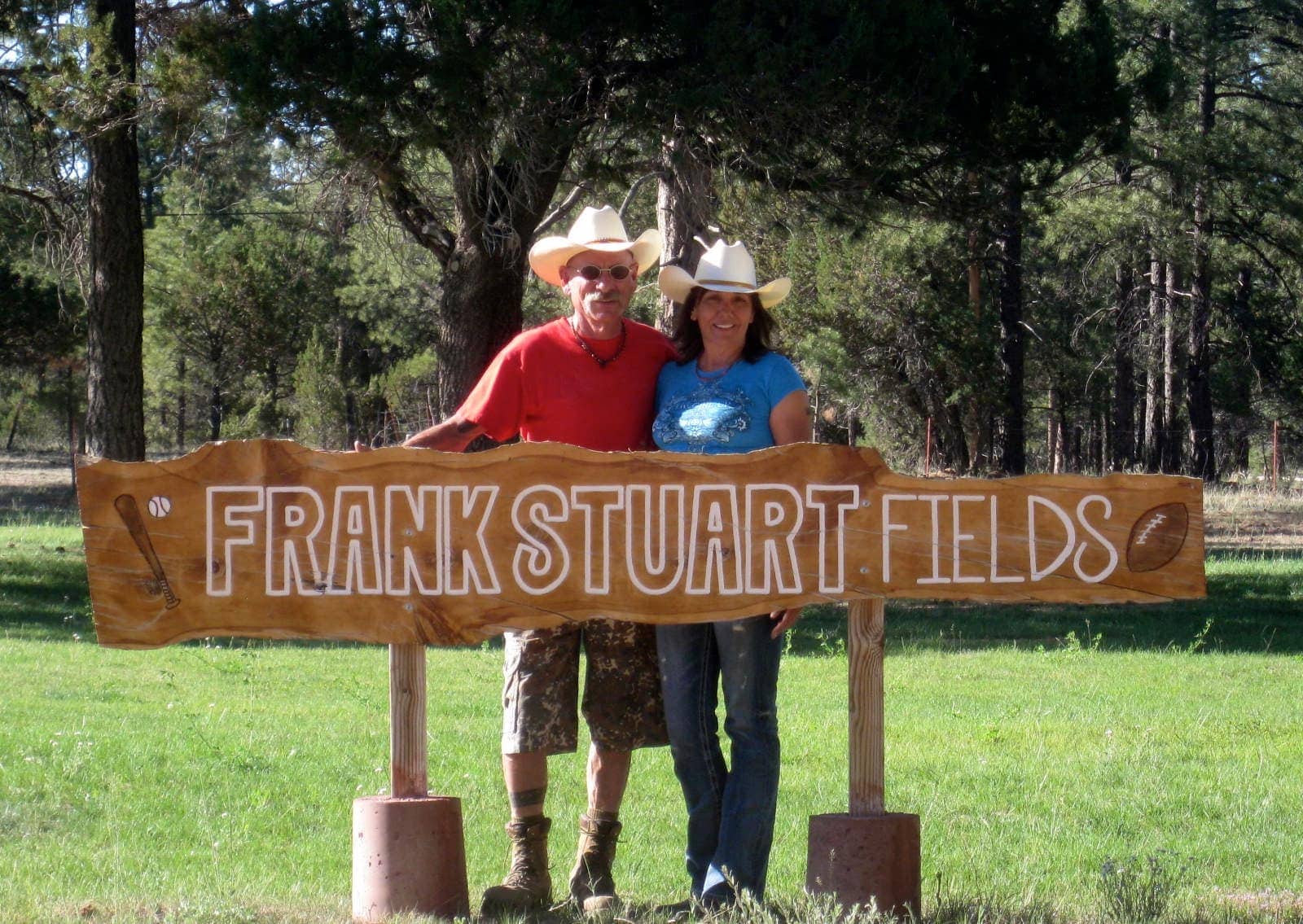 Valente & Tamara Jacobia
Camp Managers
We can never predict the weather, but generally you can expect temperatures 20–25 degrees cooler than in Phoenix. The altitude is approximately 7000 feet. A jacket or sweater maybe needed in the summer and very warm clothing in the winter.