Each organization must submit a deposit of a required 25%
of the total fee along with a signed agreement to hold reservations.
Camp Dates Will Not Be Held WIthout A Deposit
The balance of the agreement is due at settlement the day of departure.
A refundable cleaning deposit is also required.
Deposits are non-refundable unless written notice is received 90 days prior to reserved date.
A Certificate of Insurance Required:
This coverage is usually provided by the sponsoring organization's existing insurance policy.
 Smoking designated areas are at fire pits when not occupied by children. Camp is situated within the National Forest and during fire restrictions local laws require strict observation of smoking areas, inside your vehicle or at of the two fire pits is allowed.

No Firearms or Fireworks

Certified Service Dogs Allowed, NO PETS!

Groups are responsible for any damage to the facilities

No Vulgar Language or Music
We have a "Leave No Trace" policy, each group must clean and leave the camp just as they found it.
911 and Ambulance service is available from Heber 24 hours a day. Typical response time is within 10 minutes.
The camp has Heliport and DPS provides emergency evacuation.
Camp Shadow Pines can accommodate vegetarian and gluten free options at each meal. We do provide gluten free pasta, pizza dough, breads, cereal, hot dog buns and hamburger buns.
We always have fresh fruit, hot/cold cereal at breakfast and a salad with most dinners.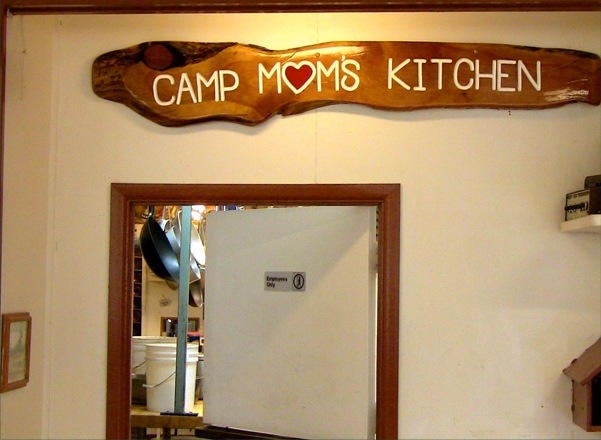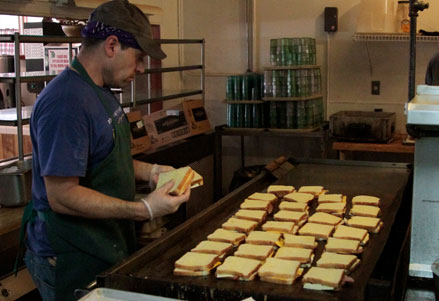 Camp Shadow Pines does not cook or prepare any meals with peanuts. However, there is a vending machine on the camp that might have nut products in them. We encourage the camper to be aware of this and always bring their epi-pen with them to camp.
Issues involving severely restrictive diets are the sole responsibility of parents and group leaders. Camp shall provide reasonable items as stated above.
It also helps that we serve the very best camp food. That is not bragging. We always get lots of compliments on our food.
In cases of highly selective eater with specific brand preferences or an extremely restrictive diet, the camper or staff member will be asked to bring some of their own food items to supplement what we provide. This needs to be discussed with the camper's group leader prior to their arrival to camp. We do provide a small refrigerator to be placed in their dorm room and we have a microwave in the dining hall.